So Far, What Have We Known About Deadpool 2? Part 2
We are back with more interesting details of Deadpool 2 movie. This time, we are going to introduce you a bunch of character going to show up in the movie.
Deadpool
Top of the character list is the one that the movie is named after, Deadpool. Thankss to him, you all know the legendary story of the motor-mouthed psychotic Wade Wilson (Ryan Reynolds).
In the first Deadpool movie, we learn that Wade is in hopes of continuing a life with his one true love, Vanessa, so he chose to undergo experiments that would cure his cancer. The experiment turns out to be his worst nightmare leaving his his body incredibly scarred. Still, he gets a stunning healing factor that left him invincible and immortal turning him into a superhero. At the end, we saw him get sweet bloody vengeance against those who tortured him, and reunite with his love.
What's next for the sequel you may ask. To be honest, there is plenty of material from which Deadpool 2 movie can draw, and some of them are very strange. As Rhett Reese and Paul Wernick confirmed to Cinema Blend, fans shouldn't expect things to get too weird or complex, but given the characters involved, we should at least expect some degree of bizarreness.
Cable
Cable could be easily described as being one of the more complicated characters from the history of Marvel Comics. He was established as the child of Cyclops and a clone of Jean Grey, and due to machinations involving Apocalypse and Mister Sinister, he was infected with a deadly techno-virus. With no other options available to save the young Nathan Summers, it was agreed that the child would be sent to the future so he can be cured. Being a mutant with incredible telekinetic and telepathic abilities, he grew up to be incredibly strong. Eventually, he travel back to the past to prevent horrific future to happen.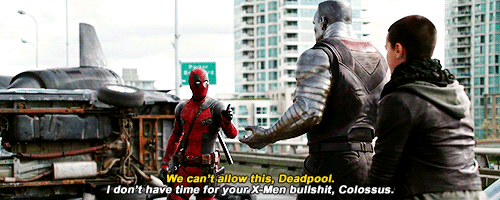 In the post-credits sequence of Deadpool, we can expect Cable in Deadpool 2 movie to exist with a few of his classic attributes. It was officially announced in April 2017 that Josh Brolin has signed on for the part. Brolin's proven talent has us very excited that he will bring a different energy to Cable that will surprise and delight us all.
Domino
Domino has an interesting origin in the comics. As a character, she debuted alongside Deadpool in New Mutants #98. Though, it was revealed that readers didn't actually meet the REAL Domino. Instead, the public and the heroes in the comic series were duped by the shapeshifter Copycat a.k.a. Vanessa. It was after this point that Marvel fans got to meet the real Domino, and we've been in love with her ever since.
As the result of a government experiment trying to grow the ultimate mutant weapon, Domino has a special gift that on the surface looks like dumb luck. She has a special subconscious telekinetic ability that changes things in her environment to best work out in her favor. It has been confirmed that Zazie Beetz will play Domino
Vanessa
As Deadpool explaining in the first Deadpool movie, Vanessa (Morena Baccarin) is his love and motivation to try his best to be alive. We can't say exactly where Deadpool and Vanessa's relationship will go in Deadpool 2 movie, but given her significance to the titular character it's pretty easy to assume that she will be back. Rhett Reese and Paul Wernick said that making the character more like her comic book counterpart as shapeshifting Copycat is still on the table.
Weasel
Weasel is Wade Wilson's best friend and arms dealer. In the first movie, he had Deadpool's back and is his friend's eyes and ears right up until the final fight. We can assume that Weasel will be back in Deadpool 2 movie and ready to provide some guns and harsh insults.
Negasonic Teenage Warhead
Unlike Vanessa, Weasel, Ajax and Colossus, Negasonic Teenage Warhead (Brianna Hildebrand ) was actually a late addition to the Deadpool lineup of characters. She is a psychic in the comics, however her big-scene adaption gain her an ability of focusing and generating explosive forces. At the end of Deadpool 720p, she wound up killing Angel Dust while saving Colossus, and the two walked off at the end to return to Xavier's mansion.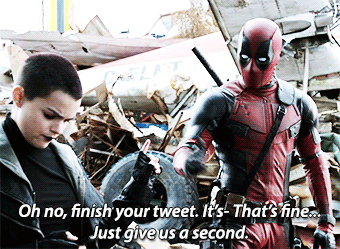 Negasonic Teenage Warhead was always a candidate to return in Deadpool 2 full movie, and her part in the sequel has been confirmed. Hildebrand has said that her character will be slightly matured while maintaining her punk kid edge.
Blind Al
The relationship between Deadpool and Blind Al (Leslie Uggams) was certainly one of the comedic highlights of the first movie. Uggams puts on a fantastic performance and had wonderful back-and-forth with Ryan Reynolds, and she will be back playing a part in Deadpool 2 as the actress confirming that.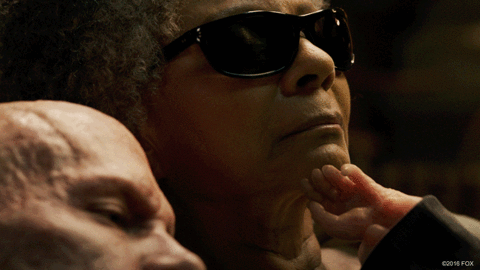 We don't know how Al playing her part in Deadpool 2 full movie, but someone guessed that Vanessa and Wade will come and stay with Al making a bunch of comedy at her place.