Upcoming Horror Films That MUST Be On Your List
So far, 2017 has already brought a good deal of thrilling and entertaining horror films, but only now are we moving into the time of the year where the genre truly comes to life. The Halloween season has been fusing up energy to cinematic scares for decades, and this year, there is no exception, with an impressive line-up of petrifying-looking strong candidates set to make their way into local theaters real soon.
Of all of the horror titles set to release, however, which are the ones that got us specifically most anticipated? That's exactly what we're here for, and the good news is that there is a large number of them on the list. So sit back, relax, and get ready for eight movies that are going to scare the crap out of you in the back half of 2017 and so on!
IT 2017 (September 8)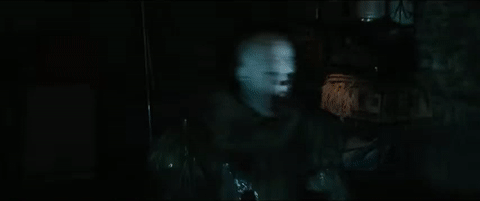 2017 hasn't been a great run for Stephen King fans, what with the disappointing result of The Dark Tower and all – but the good news is that it seems like things are going to make an amazing turn-around on that front. After many years of anticipating and too many starts and halts, director Andres Muschietti's vision of IT is finally getting ready to hit the theaters, and it not only seems like it could be a truly phenomenon, but it has all what it takes to become one of the greatest horror event titles in recent memory.
From a pop culture point of view, the new adaption of IT 2017 movie looks like it is picking up and running with the same ball that made Stranger Things such a huge hit last year, and it's just impressive how incredibly balanced the movie looks. The IT 2017 trailers already have us dying to hang out and ride bikes with the one truly Losers club, but far more important is the fact that Bill Skarsgard's Pennywise appears straight-up absolutely horrifying – and that's saying a lot given the high bar set by Tim Curry. This one is definitely going to be a massive hit, and hopefully one that we will want to watch over and over again.
Most cine-critics probably wouldn't class Darren Aronofsky as a "horror director", but any that would deny his talent to make piss run down your pant is an idiot. He doesn't involve much in the world of blood and gore, but Pi, Requiem For A Dream, and Black Swan are unequivocal mind-tricks that are created to linger in your nightmares for days. Naturally, this makes us excited over-the-moon for mother!, which very obviously is a return for the moviemaker to that genre of storytelling.
The hypnotic and mysterious trailers make it extremely difficult to get a full grasp on the plot driving things in mother!, but the marketing has made some very huge promises about constantly rising tensions and both Jennifer Lawrence and Javier Bardem look astonishingly manic in their own special ways. This one is also releasing very soon, set to hit the box offices September 15th – but we'll get an early preview in gratitude towards its premieres at both the Venice and Toronto International Film Festivals next month.
Flatliners (September 29)
I'll be blatant: in this day and in this age, reboots are plain stupid. As proven by many, many different kinds of franchise up to this point, it's a lot better to pick up and follow an established continuity than to just attempt and destroy it and act like that it doesn't exist. Luckily, this is the approach that has been taken for director Niels Arden Oplev's upcoming film Flatliners, and on beyond that it's a wonderful return to a concept that did marvelously work back in the 1990s.
Much similar to the Joel Schumacher-directed original (which starred Kiefer Sutherland, Julia Roberts, Kevin Bacon, William Baldwin and Oliver Platt) this new work taking on the near-death experience thriller also sparks an absolutely impressive cast, namely Ellen Page, Kiersey Clemons, Diego Luna, Nina Dobrev and James Norton. In addition, it will be much interesting to see how the original Flatliners concept works with advanced digital effects, and how Sutherland's original character, Nelson, involves in the plotting.
Happy Death Day (October 13)
This has been a rather wonderful year for the folks over at Blumhouse so far. January ended up being a gigantic success for the studio thanks to M. Night Shyamalan's horrifying, mysterious Split; and then there's the fact that there are few hits in 2017 that are put on the scale to Jordan Peele's brilliant horror satire Get Out. With Christopher Landon's Happy Death Day, we're dying for a third triumphantly home run for the independent studio.
The film is furnished with an exceptionally simple premise – it's basically a take on Groundhog Day made as a slasher-thriller movie – but it seems like it could be tons of excitement, and the trailer sells the laughs just as hard as it does the terrors (which it pretty much needs to given the high-concept idea driving the car). There's hope that it could play at one of the fall festivals leading up to its establishment, but we anticipate it coming out on October 13th either way (another one just in time to celebrate Halloween!)