Stephen King's Evil Clown is Back Promising No Laughing Matter in IT 2017 movie
Director: Andres Muschietti;

Starring: Bill Skarsgård, Jaeden Lieberher, Sophia Lillis, Finn Wolfhard, Jeremy Ray Taylor, Jack Dylan Grazer, Chosen Jacobs and Wyatt Oleff.

Duration: 135 mins.
Among of Stephen King's creation of horror, there's one that stands out as so evilly nightmarish. It's the sight of an innocent young boy, Georgie, being dragged into a storm drain. It's a child-eating clown IT 2017 Pennywise. The line-crossing horror of the idea is hideous enough to have powered two separate adaptations: Warners's mini-series in 1990 and Muschietti's movie version.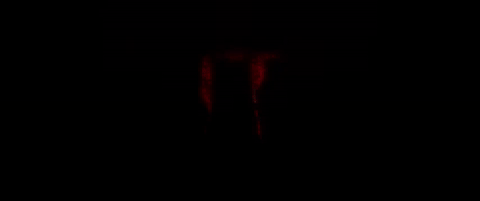 The biggest change between 2 adaption is the time of taking place, the movie adaption has jumped forward three decades from when the mini-series version took place. Instead of beginning with Georgie's disappearance in 1960, we're in the summer of 1988, which is roughly when the present-day, all-adults-now second half of King's story originally took place. This jump lets the IT 2017 movie buy into the current vogue previously established in Super 8 and Stranger Things.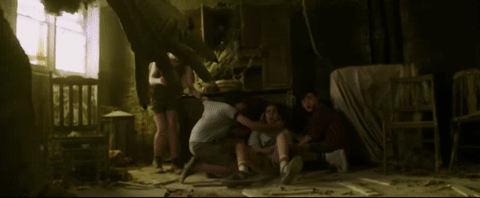 The new IT 2017 adaption has a lot to whip through even this one is only tackling half the book. Kids of the Losers' Club is separately menaced by the thing they most fear by a group of older school bullies. As a vision of violence and depravity in small-town America, King's book hardly pulled its punches: there's a subplot about domestic child abuse, letters being carved into a fat boy's stomach, racial assaults against the lone black kid and so on. This is very much an update with the ramped-up set pieces and state-of-the-art grisliness to match. Muschietti makes the most of every new apparition at his disposal, unleashing them all to do their bit with stadium-rock swagger.
Differing from the more 1950s-themed ghouls in either the book or mini-series, IT 2017 movie's incarnations lunge forward at their intended victims with deranged Modigliani faces, or rotting ones, or none at all. Working with a far bigger budget, the effects team allow Bill Skarsgård's Pennywise to contort himself impossibly as he unfurls his bulk from a disused fridge, or emerges twitching, his feet popping back to adult size, from the puppet-like body of a dead boy. Bill has been very successful reinvention of a classic villain that absolutely stokes your dread of his next appearance.
Lieberher and Sophia Lillis (who plays Beverly) invest their parts with a nuance and sympathy that pull us through in the long run. As a rattling ghost-train ride through sewers and derelict houses even David Lynch would think twice before exploring, the film toot-toots its way around at often deafening volume, but settles for doing only partial justice to King's epic ambitions. Perhaps Muschietti has more of these stored up for the sequel, once an audience has gained faith that the scary stuff – petrifying, when it peaks – is well and truly in hand.
All in all, with nice script adapted from Stephen King, perfectly directed under Muschietti's hands, assembling of great casts whose performance enhanced by CGI amazing done by effect team, the movie adaption of IT 2017 movie promises audiences a great time of thrill and horror.