Power Rangers 2017: A Batman-Begins Style Reboot That Works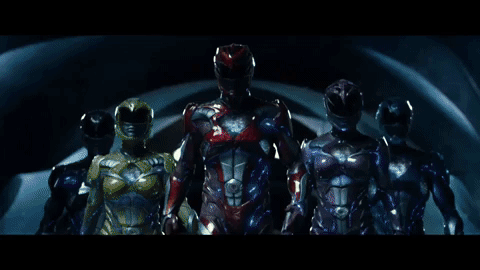 2 years ago, Joseph Kahn's satirical and ultraviolent Power Rangers short win the Internet as its statement of "This isn't your little brother's Power Rangers". However once the story starts in earnest, we realize that Saban try to make a Power Rangers 2017 in the vein of Chris Nolan's Batman Begins.

There are plenty of low-key laughs in the movie, and the picture still works as kid-friendly entertainment. This is an honest attempt to create a Power Rangers 2017 movie taking place in a real and plausible Earth. The big challenge for this sort of revamp is whether the shift in characters' decision betrays the established tone and clashes that came before. Even it does to some degree, but there is enough goodwill, and the resulting payoff is appropriately spectacular, that it just barely works.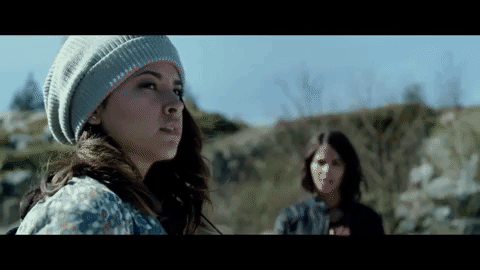 The movie opens with three teens meeting up in detention, and eventually they run into two other kids, and together they end up stumbling upon secret amulets that give them super powers. The five are appropriately sympathetic and properly self-tortured. The Red Ranger (Dacre Montgomery) is the arbitrary leader, while the Pink Ranger (Naomi Scott) is trying to cope with some self-inflicted red on her ledger.
The Blue Rangers (RJ Cyler) is mourning his father, and it is his discovery that puts the whole plot into motion. They are the ostensible leads with the Yellow Ranger (Becky G.) and the Black Ranger (Ludi Lin) seem to be supporting characters. If there is a sequel coming, I expect Yellow and Black get more screen time.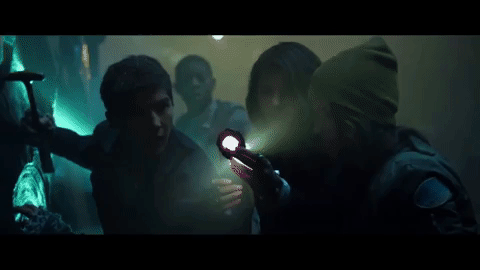 The demographic makeup of any Power Rangers season would be considered "progressive" by today's standards. Even though, the lone white male member still gets to be the leader in this big-budget variation. The team is made up of two women, one black actor, one Asian actor, a mixed-race actress and a Hispanic actress. John Gatins' screenplay with a story by Matt Sazama, Burk Sharpless, Michele Mulroney and Kieran Mulroney even puts one of our heroes "on the spectrum" when outing one of them as explicitly gay. Our heroes are a truly diverse group of kids in more ways than one.
Similar Scooby-Doo: The Mystery Begins, Power Rangers 2017 works because its protagonists are nice. The five kids who seem to never cross each other's paths turning out to have relatable problems. While they do qualify as "teens with attitude," they aren't jerks. We root for them to see how they overcome their problems and to become friends as they train to become Power Rangers.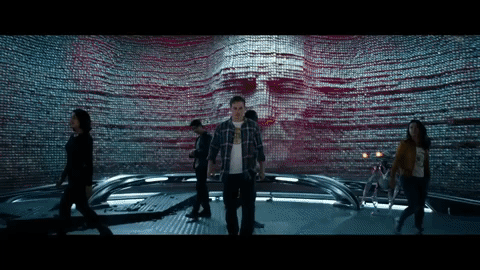 Throughout the movie, the extensive and repetitive training sequences are mostly to blame. While casting Zordon (Bryan Cranston) has too many scenes talking about doomsday exposition that brings the movie down when it should be racing toward the finish. The Blue spends time chatting with robot providing kid-friendly comic relief. The Red is some kind of problem for the team, he seems to be leader but for reasons, Red can't morph causing various difficulties for others.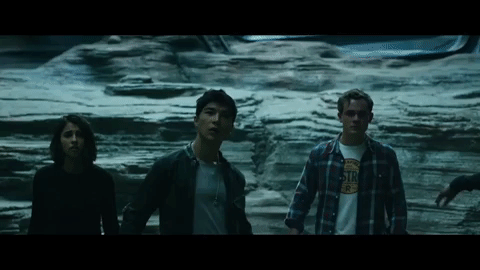 As the main villain, Elizabeth Banks is terrifying as Rita Repulsa. The movie 2017 earns its PG-13 due to her grotesque appearance, unapologetic menace and body count. This is a Power Ranger movie that talks about gruesome serial killings, but I would have flipped for that when I was 10 in the same way we now worship The Monster Squad.
Even if your kids get a little fidgety in the initial acts, the film does come through with colorful and fantastically over-the-top scenes of our costumed Power Rangers beating up henchmen and destroying the city in a big-budget kaiju spectacle. All of this takes place in broad daylight so that we can see all the carnage and action for ourselves.
As someone with no strong feelings for the Power Rangers franchise, this is an interesting attempt to craft a grounded and character-driven adaptation, one that successfully blends genre with larger-than-life superhero spectacle. At its best, Power Rangers 2017 movie is a throwback of childhood similar to Masters of the Universe and the first Teenage Mutant Ninja Turtles movie.