Not Only Hulk Joining Thor in Thor Ragnarok 2017
There is no doubt to say that in the Marvel Cinematic Universe (MCU), Thor franchise is the weakest link among all. The thunder god's adventure seems to be boring compared to his friends from work's, and yet, all that lightning hasn't zapped us awake in the previous movies. Still, there are light at the end of the road as the upcoming Thor Ragnarok 2017 having its secret weapon to save franchise of Thor.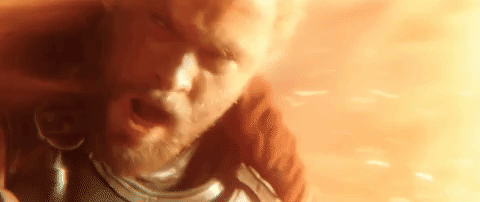 The secret weapon is nothing else but having Taika Waititi as director. If you haven't got why he is the secret weapon, just go watch Waititi's Hunt for the Wilder People and What We Do in the Shadows. They are absolutely delightful and hilarious. His talent is sure to infuse Thor Ragnarok 2017 with an original flavor, just like the way James Gunn did with the Guardians of the Galaxy.
Let's stop for a moment before you keep reading since there are mild spoilers below this line. You have been warned.
We have already known that Hulk (Mark Ruffalo) will be joining the Thor, and the post-credits scene in Doctor Strange suggested that the Sorcerer Supreme (Benedict Cumberbatch) would be appearing as well. Things getting more exciting with the new Japanese trailer of Thor Ragnarok 2017 as we getting a little bit more to their interaction and it sounds like Strange has some important things to tell Thor.
"Thor, I sense a great change in your future" – Doctor Strange says – "Destiny has dire plans for you my friend."

"I have dire plans for destiny" – Thor responds.
It's not much of the conversation, but as the MCU becoming more connected than ever, each character interaction takes on a greater importance. Based on these glimpses, Strange would play some sort of crucial role in the movie.
In that post-credits scene from Doctor Strange, Thor visits the Sorcerer Supreme at his Sanctum Sanctorum in New York City and asks for help locating his father Odin and in Thor The Dark World concludes with Loki taking the throne of Asgard and fooling Thor by disguising Odin. No one knows where Odin is. This should be a fun little subplot amid the greater threats to the realm.
https://freemoviesz.online/watch/thor-ragnarok-756