Jennifer Lawrence goes insane in "Mother!" trailer
We've all seen Darren Aronofsky deal with themes like addiction in "Requiem for a Dream" and the price for absolute perfection in "Black Swan". This September, Aronofsky recruits Jennifer Lawrence and Javier Bardem to tell a disquieting story on the disturbance of tranquility with his new film – Mother!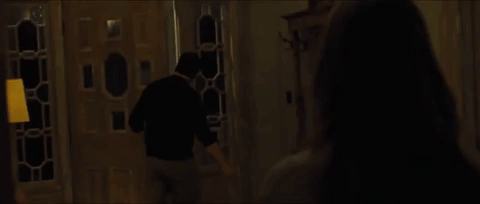 2017 has seen some rather unique horror films come to the forefront of entertainment like the ripoff of Slenderman, "The Bye Bye Man", and the most recently released "Wish Upon". These movies achieve a quite decent amount of hype behind their releases but as actual films, they just fell flat horribly. Just when we thought 2017 may not ever release a good horror film, Darren Aronofsky jumps in to creep out the audience with the new psychological thriller, mother!  .
Starring Jennifer Lawrence and Javier Bardem, Aronofsky's newest project seems as though he's returning to his experience with "Black Swan" by analyzing the mind of a potentially crazy woman with some disturbing scenes. Darren Aronofsky has always been acknowledged for his craziness and creatively engaging films and so far, he's had a good track in conveying cinematic experiences to remember. The details of mother!  the movie have been fairly unclear, but now that the official trailer has been launched, we can now take a peek into what's going on and what we can expect.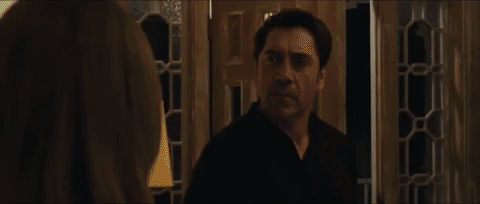 The Plot?
MORE FROM HIDDEN REMOTE
Although the details here are clearer than the previous one, the actual plot movf the film is still intriguingly vague. There's a clear point of conflict to an extent, but the details are still tightly shut. Now I'm complaining as this is a refreshingly vague trailer comparing to the 2-minute spoilers we've been seeing as of late. Considering that the details are so rare even if this close to its release date, Aronofsky clearly wants to surprise the audience.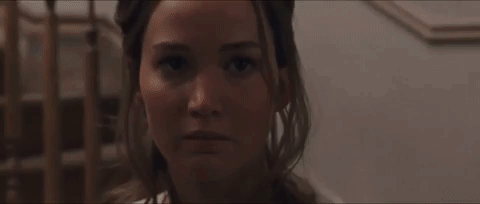 From what I can tell, the film is mainly focused on Jennifer Lawrence, playing the second half of the character played by Javier Bardem. The two seem to live in a calm and peaceful existence and seem quite happy. In fact, J-Law seems a bit too happy with her dreamy life. All of this is disturbed when two guests, played by Ed Harris and Michelle Pfeiffer, come to their house uninvited for unclear reasons. Either way, Lawrence is not happy with their existence in her home and as the trailer goes on, she seems to start losing her mind and the trust of everyone surrounding her. I wish I could say more, but mother!   movie appears to be the kind of film that may be better without any knowledge prior.
Pure Insanity
Based on trailer, the film doesn't seem to be bloody or gory. For certain, the bloodless trailer may just be teasing for an even bloodier ride, but the blood and gore may not be the focus of this story. Instead, much like the seemingly similar "Black Swan", mother!   might focus on the deep reaches of a person's psyche, with Jennifer Lawrence being the latest victim of Aronofsky's delightfully twisted character studies.
If we're to go by the results of Aronofsky's previous nightmare fuel with Natalie Portman, it looks as though Jennifer Lawrence will be put through the test and we'll get to see her flex her acting skills. The famous Oscar-winner seems to throw herself into the role and help provide a terrifying character study of a woman who is extremely conspiratorial for now.
Conclusion
Overall, mother!   has the high potential to possibly be the best horror film of the year and considering its release date this fall, it's seemingly that Aronofsky is aiming for Oscar gold again. Both Lawrence and Bardem have already won in the past and Natalie Portman won for her performance in "Black Swan", so without any doubt this will get some attention from the film awards shows. The details may still be unclear and the ad campaign has been frustratingly rare, but these aspects only help the buildup and as a result, I'm even more hyped for it! Let's all hope that "It" doesn't steal too much spotlight from this, because this is a strong competitor for best horror film of 2017.
mother!   is set to be released by Paramount Pictures on September 15.