IT Chapter 2 – Amy Adams and Jessica Chastain Could Be Back
If you have not read Stephen King's novel IT and don't wish to know certain details from it, we can't recommend reading much further since there will be spoilers.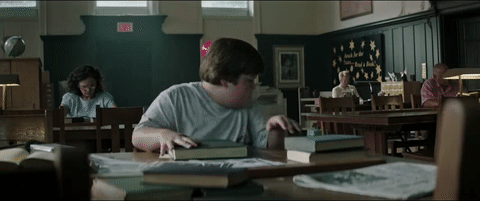 IT 2017 full movie had a prosperous opening weekend that leads to conversations about the future sequel. One of the funniest debates has been about should play Adult Beverly. There are many, including Sophia Lillis, who want to see Jessica Chastain getting the role, still, there is an equal contingent that just can't get over the uncanny resemblance between Lillis and Amy Adams. Of course, the production would be very lucky and audience would be happy also if the movie to get either actress. We wonder if they get both Chastain and Adams IT Chapter 2, one plays the role of Adult Beverly a.k.a. Beverly Rogan, and one will be Audra Phillips a.k.a. the woman who get married with Bill Denbrough.
The reason why getting both actresses would be a savvy move for IT Chapter 2 rests in Bill's subconscious and the nature of his relationship with Audra in the novel. In the book, Bill goes through his entire adult life completely forgetting about his life in Derry and the friends that he made there. However, through his significant other, it's clear that he has never fully forgotten Beverly. It's revealed that Audra actually looks quite a lot like his boyhood crush. For that reason, finding two actresses with similar appearances would be a smart move for the sequel, and it would be amazing to see those roles go to Jessica Chastain and Amy Adams.
There would still be the question of who would play Beverly and who would play Audra. However, no matter who will play who, the nice thing is that both roles do offer meaty material for the performer to dig into. Still, in my opinion, the best scenario is that Jessica Chastain playing adult Beverly and Amy Adams playing Audra. Chastain worked with Andres Muschietti on his directorial debut, Mama, and she appears to have the edge to play Bev, and she would certainly crush the character's demon-defeating, redemptive arc. Back to Audra, she is also packed with emotional strength and agency and has an important role to play in the story. With Amy Adams' impressive talent, that role won't make any difficult.
With IT Chapter 2 still in the early stages of pre-production, it would take a while before we hear any official casting choices, but we are certainly prepared for a star-studded affair. If the project can properly use the clout its predecessor acquired during theatrical release, hopefully the project can find a way to properly use two stars that fans very much want to see get involved. We obviously wouldn't be surprised if only one of the actresses became involved, or even neither of them, but that's not stopping us from keeping our fingers crossed.