Harry Potter and the Sorcerer's Stone- A Review
On November 16, 2001, the Warner Bros. launched J.K. Rowling's wizard universe of Harry Potter and the Sorcerer's Stone in wide release, which earned more than $970 million worldwide.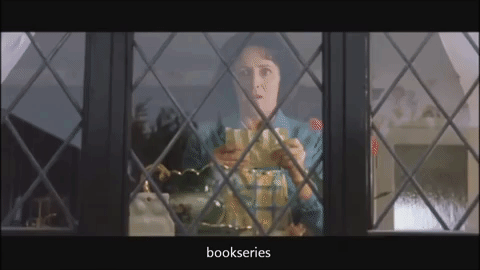 More than 100 million copies of these novels now translated in 47 languages. Harry Potter and the Sorcerer's Stone the movie adaption of the first book has claimed national magazine covers and is supported by an initial more than $40 million marketing campaign.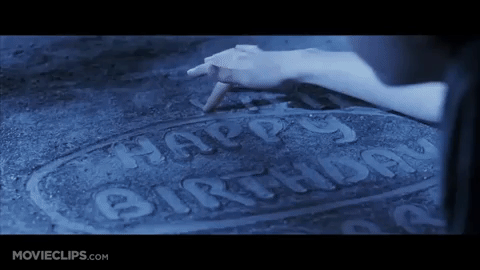 So, Harry Potter and the Sorcerer's Stone, the first of what Warner Bros. expects will be a series of Harry Potter films to come up each Christmas season, faces with the risk of getting lost in its own audience and media craze.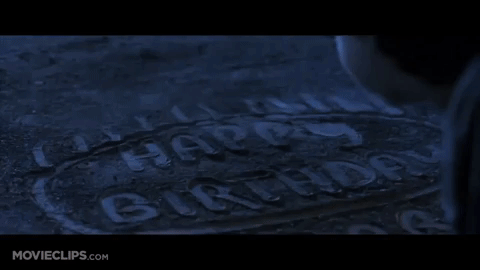 Luckily, all hands involved in the production process have faithfully witnessed the mantra, "It's the book, stupid." Taking only a few shortcuts and drawing as close to the spirit of a literary work as any movie can, Harry Potter colorfully paints the world of wizards, magic school and mystical creatures found in J.K. Rowling's franchise of children's adventure books. Obviously, there's no limit, applying not only for worldwide box office but also video, DVD, television and merchandising.
It's reportedly to cost around $126 million to give substance to Hogwarts School of Witchcraft and Wizardry, with its magical floating staircases and owl mail-delivery system. But the money is wisely spent: It has created Harry Potter's cinematic credibility. Adapted by Steve Kloves and directed by Chris Columbus, the story stays as a child's fantasy of a British boarding school, where two young heroes and a brave heroine fight not only against the evil forces but, more importantly, study hard enough to continue next year.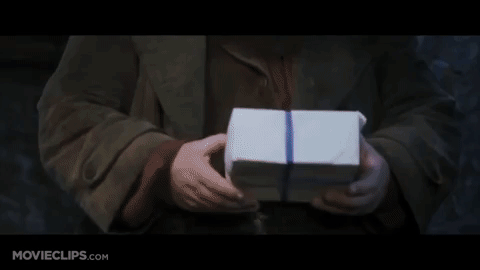 The young actors played the center roles so well as if all pop out of Rowling's pages. Daniel Radcliffe plays the Oliver Twist-like Harry Potter with an unaffected, ingenious way that maintains his wide-eyed wonder yet drives Harry in a realistic sense of loyalty and honor.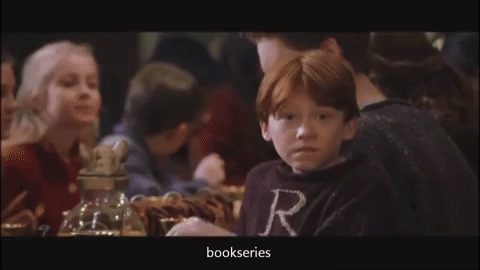 A gorgeous young girl named Emma Watson perfectly nails precocious Hermoine Granger. She inspires scholarly ambition and determination admirable virtues, even if these characteristics don't always go down that easily with her fellows. Rupert Grint's Ron Weasley heroically bucks a class system that exists even in a magic school and seems to exploit talents he does own to maximum effect. As their longtime nemesis Draco Malfoy (Tom Felton) is the impersonation for upper-class contemptuousness.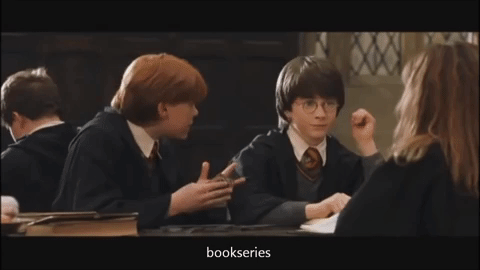 As your child will be delight to tell you, Harry is an irrationally well-balanced young child, considering his misfortunate upbringing by a bullying family of Muggles, humans with no magical powers. On his 11th birthday, the bespectacled Harry finds out that he is the orphaned son of two powerful wizards. They died in a fight with an evil wizard, who failed to kill Harry as an infant but did leave a lightning-like scar on his forehead. Now as an adolescent, he is invited to Hogwarts to fulfill his destiny.
This opens up a parallel universe where the magical is seen in every aspect. This starts with the school's groundskeeper, Hagrid. Robbie Coltrane portrays this hulking gentle giant as a naive, fond of weird creatures and loyal in his heart but forever spilling school secrets despite all his effort.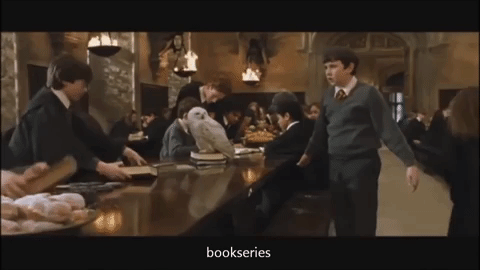 Richard Harris lends graceful wisdom to headmaster Albus Dumbledore, while Maggie Smith is wise professor McGonagall. Alan Rickman nails the supercilious arrogance for potions professor Snape, but soft-peddles the anger that resembled the book's character. As his counterpart, the consistantly stuttering Quirrell, instructor in the defenses against the dark magic, Ian Hart plays in the overanxious, indecisive manner we eventually learn is a stage.
In striving to include almost every major event from the book, Columbus' movie clocks in at over two and a half hours. While this may cause problems for parents of restless children, the bigger problem is that Harry Potter seems like a movie in which its makers are scared to take a more creative move. Rowling's book is Holy Writ. No liberties are allowed. Consequently, the adaption, while submissively faithful, involves little innovative idea outside of its visual greatness.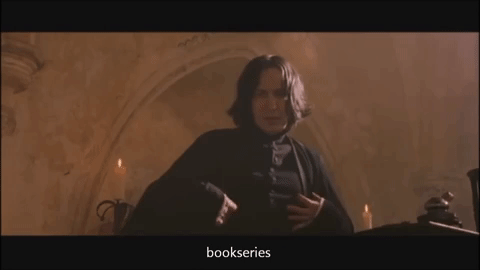 On U.K. soundstages, designer Stuart Craig and cinematographer John Seale show a dark and complex detailed Hogwarts. Paintings on walls come to live, mischievous ghosts float through corridors and interiors always seem in motion, shifting with the castle's moods and whims. The midair games of Quidditch have been decreased from two to one for Harry Potter and the Sorcerer's Stone movie adaption. But seeing it makes all the variation as the crazy and woolly sport seems like a giant pinball game in the sky. All other technical credits are at its best, save for John Williams' score – a great clanging, banging music box that simply refuses to shut up.
https://freemoviesz.online/watch/harry-potter-and-the-order-of-the-phoenix-467