Guardians of the Galaxy Vol 2: The Beautiful Story of Yondu Udonta
Among characters of Guardian of the Galaxy vol 2, the most interesting character could be Yondu Udonta (Michael Rooker), the Ravager leader and adopted father to Peter Quill (Chris Pratt).
Yondu's history in comics is much different than the way he is portrayed in the movies, but it can't hold audience from loving him, and his story in Guardians of the Galaxy Vol. 2 is one of the richest and most involving in the sequel.
There's no doubt to say that Yondu is a character with a bunch of layers since we see a new layer of him in each movie of Guardian of the Galaxy. "It was fabulous, you know?" Rooker shared about his feeling when first read the script of Guardian of the Galaxy Vol 2.
"It comes with a cost though," Rooker says referring to the emotional rollercoaster that Yondu goes on as he rethinks his life, his choices and his relationship with Peter Quill, "But it's also just the way it should be. It was beautifully done, beautifully written, and I guess in hindsight after this movie comes out and we get a lot of feedback from everywhere, maybe it's gonna be a very positive thing."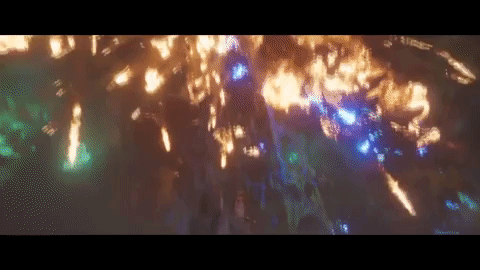 It seems to be a successful formula having Gunn and Rooker working together since Rooker is a constant presence in all of Gunn's movies. Gunn used lots of nice words when he talked about Rooker. "I think they're going to be surprised by Michael Rooker's performance," Gunn told us earlier this spring at the press junket for the film The Belko Experiment. As Rooker, he said that working on the second Guardians feature, with the expectations set way higher after the massive success of the first one, was just as much fun as any other Gunn set.
In Guardian of the Galaxy Vol 2, Rooker has chance to work with Sylvester Stallone, his old pal from Cliffhanger, playing the Ravager leader Stakar, with whom Yondu has a volatile relationship. "It's always great to work with him", said Rooker, "I'd worked with him in the past and it was old home week. So we just went right into the same shoes and just like, went at it. Very much like Cliffhanger, 'cause we're at each other's throats in that movie too. So it was an easy transition. He came on, boom, it was like, you know I hadn't seen him for years and it just felt like I'd seen him just yesterday. It's that kind of relationship, so it worked out great."
Making the shoot more comfortable for Rooker this time is his make-up process, which was also improved from the first movie. The makeup artist come up with a new base that make it easier in a removal process. Even Rooker don't like the feeling of being painted blue for 12 hours, he still indicates that he is ready and willing to suit up again as Yondu if Marrvel find a way for his character to appear in Avengers Infinity War.
All in all, after Guardian of the Galaxy Vol 2, it's confident to say that everyone loves Yondu.