Blade Runner 2049's Trailer: More Questions Than Answers
Your story isn't over yet. There's still a page left." Those words follow the final scene in the new trailer for Blade Runner 2049. It's a slow shift from an open book whose pages ripped out of and thrown into Ryan Gosling's face. His expression is obscure; regardless any real context, it's hard to figure out. But he sure looks amazing.

So it appears in the trailer for the upcoming sequel of Blade Runner 2049, the 1982 futuristic noir directed by Ridley Scott. The promo for the new film directed by Denis Villeneuve ("Arrival") lasts for two minutes of footage, and it's visually stunning even when it's not completely sure what's happening.
The trailer begins with Jared Leto's character watching the gooey birth of a replicant. "Every civilization was built off the back of a disposable work force," says the man, starting to stick us in as to what we're witnessing. Everything is a bit washed-out; the only colors that spark are burned oranges and yellows.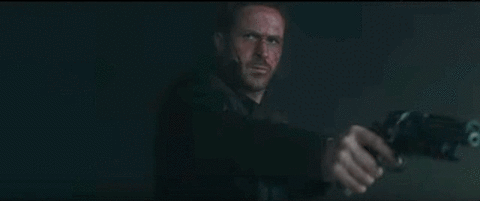 Then we're immediately moved to the smoky, dim surroundings of dreadful Los Angeles, visuals that were imprints of the original movie. Mr. Gosling's role, the blade runner K, travels through a dark city where even the neon seems to be covered in shadow. The two color palettes change for the rest of the footage, creating an appropriate duality for a film that involves the distinction between humans and their replicant look-alikes.
At the trailer's climax, K encounters directly with Rick Deckard (Harrison Ford). "I did your job once," says Deckard, reminding audiences of the film released 35 years ago. "I was good at it". They stare one another down before Deckard eventually asks K what he wants. "I want to ask you some questions," K spoke.
Of course, he never gets around to asking them; you'll have to buy a seat for that. Instead, a wonderfully choreographed scene of shots reveals, with scanty explanation of what's being described. The internet is already buzzing the same question about K that fans wonder about Deckard back in the day: human or replicant?
In the end, we're left like Mr. Gosling: staring at the screen, vague about what we've just witnessed.
But, on the bright side, Blade Runner 2049 sure looked cool.