5 Things That IT Mini-series Did Better Than IT 2017 Movie Version
Second adaption of one of the most celebrated and disturbing horror novels of all time, Andrés Muschietti's movie of Stephen King's IT 2017 movie is destroying box office. It is definitely a crowd-pleaser with ambitiously absurd scares and a stellar young cast bringing to mind kid-centered hits.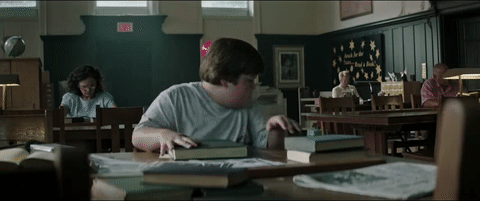 However, when put the movie to the mini-series version of IT in 1990, you have to admit that the first adaption had been better in some features. There are 5 things that the mini-series managed to do better than IT 2017 movie.
BEWARE OF MAJOR SPOILERS BELOW FOR ANYONE WHO HASN'T YET WATCHED IT 2017 FILM IN THEATERS.
Pennywise's Dread
Since this is the first of two planned movies, with each movie covers half of the book, IT 2017 movie obviously couldn't lay out the entirety of Pennywise's stronghold on Derry and its citizens. Still, instead of inspiring uneasy dread in audiences, appearances from Bill Skarsgard's colorfully evil entity are a constant string of jump-scare sequences that can be seen coming a mile away.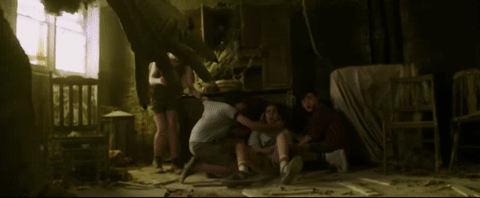 Following the fairly excellent opening with Pennywise mark the end of little George, IT 2017 movie doesn't really let the terrifying villain toy with its victims to build up their fears. Most of the scenes make it look like the toothy clown is just trying to kill someone. Tim Curry's Pennywise was a seasoned vet in calmly controlling horrifying situations with dialogue, while Skarsgard's iteration often came across as a Scooby-voiced threat borrowed from another horror franchise.
Henry Bowers
Nobody was likely delivering the relationship between Henry Bowers and Patrick Hockstetter that Stephen King originated on the page. Still, there is an expectation the IT HD movie bringing a defined sensibility to the concept of bullying. Though, we basically get a psychotically angry and spittle-dripping Henry. There is a scene in the mini-series that Jarred Blancard's Henry wanted to leave his name scarred on Ben's stomach. In a meanwhile, Nicholas Hamilton's Henry seemed more intent on disemboweling Ben and then writing his name in viscera. The movie just doesn't ever offer the vaguest sense of why he's so hard up to destroy the other kids.
The Bathroom Scene
In any iteration, bathroom scene at Bev's house is pretty iconic. It's also a major moment in the story itself since it's the first and most horrific sign that Derry's kids and adults are on completely different wavelengths where Pennywise's powers are concerned. There's no denying of the awkward creepiness as it happened in the mini-series, with Beverly's curiosity about the children's voices in the pipe giving way to a blood bubble bursting and covering the sink and mirror. In the movie, that scene gave way to Hollywood bombast. From the knotted hair being used to confine Bev in place to the blood geyser that shoots up and turns the entire bathroom crimson, it was too much effort for too little payoff.
The Magic of Silver
Since IT's central evil thrives on children's fear, the only real weapon its victims have is their imaginations. In the mini-series, Bill's bike Silver has served that point well in the mini-series. However, in Andrés Muschietti's movie, imaginations are used as magic weapons to drive the evil away.
Among other things, in the mini-series, Bill uses Silver to save Stan from a horrific event, and it's later used to draw future-wife Audra from a catatonic state following the group's final battle against Pennywise. Ignoring Silver's inherent power is similar to how Eddie doesn't use his inhaler as a weapon after learning of its placebo-ness, among other things. Perhaps, things will get more magical in the sequel, since adults are always more in need of imagination than kids are.
"Beep, Beep, Ritchie"
I can understand why the creative team might not have wanted Bill Skarsgard to face direct comparisons to Tim Curry's chilling "You'll float, too!" line reading. However, when it comes to the equally memorable line "Beep, beep, Ritchie", I have no problem openly wondering how the hell the movie could have fucked things up so badly, especially since Finn Wolfhard's excellent portrayal of Ritchie was a nonstop barrage of off-color jokes.
Very, very few moments during IT 2017 movie's big-screen debut felt more illogical than Pennywise needlessly saying "Beep, beep, Ritchie" during that close-up. As someone who uses that line on a regular basis, I was more insulted by that than I would have been to see the orgy scene come to life.